10th International Conference on Machine Vision and Machine Learning (MVML 2024)
August 19, 2024 - August 21, 2024 | Barcelona, Spain

The 10th International Conference on Machine Vision and Machine Learning (MVML 2024) will be delivered in-person in Barcelona, Spain and virtually, providing the opportunity of online presentation for the people who can not travel for any reason. Attendees will be able to connect with researchers from across the globe and network in-person or virtually. The registration fee for virtual participation is reduced.
MVML 2024 is a part of the EECSS 2024 congress and conference papers will be published in the EECSS 2024 Congress proceedings.
The Machine Learning conference proceedings will be published with an ISSN and ISBN, indexed in Scopus and Google Scholar, Semantic Scholar and archived permanently in Portico.
The 10th International Conference on Machine Vision and Machine Learning (MVML 2024) aims to become the leading annual conference in fields related to machine vision and machine learning. The goal of  this machine learning conference 2024  is to gather scholars from all over the world to present advances in the relevant fields and to foster an environment conducive to exchanging ideas and information. This Machine Learning conference will also provide an ideal environment to develop new collaborations and meet experts on the fundamentals, applications, and products of the mentioned fields.
MVML is an acronym for Machine Vision and Machine Learning.
Topics for MVML 2024 include, but are not limited, to the following:
Artificial Intelligence for Machine Vision
Face, Gesture, and Action Recognition
Machine Learning
Machine Vision
Neurocomputing
Pattern Recognition
IMPORTANT DATES
Paper Submission Deadlines
Author Guidelines
Submissions in the form of extended abstracts, short papers, and full manuscripts are welcome.
Conference Chairs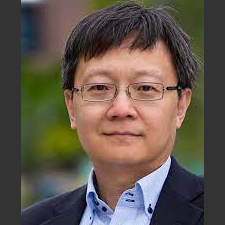 Dr. Zheng Liu
University of British Columbia, Canada
Chongqing Jiaotong University, China
Conference Co-Chair
View Profile
Registration fee includes the following:
Publication of 1 accepted paper in the proceedings. Publication of each additional paper requires a €250 EUR registration
Buffet lunch for each day of the conference
2 coffee breaks for each day of the conference
1 banquet dinner OR cruise tour
Important information for accompanying person(s): Please be informed that the accompanying person can NOT be a co-author.
Co-authors, regardless if 1 author is attending, must pay the full registration fee.
The accompany person fee is only for spouses and/or children. Please contact us if you are unsure.
Virtual registration fee includes the following:
Publication of 1 accepted paper in the proceedings. Publication of each additional paper requires a €150 EUR registration
Access to all the sessions of the conference